There is a huge selection of activities to keep you busy on the Gold Coast!!! Get the latest info and Book Tickets from our on site Tour Desk at reception.
Theme Parks
All major theme parks are only a 30 minute drive, with Currumbin Wildlife Sanctuary just across the road.
We'll even give you directions to:
Hinterland Day Tours
Known as "The Green Behind the Gold", a trip to the beautiful Hinterland should not be missed.

You'll experience breathtaking scenery when walking among the World Heritage Listed Nationals Parks – Mt Tamborine, O'Reillys, Binna Burra and the Border Rangers.
Say the word and we'll book you in and have you on your way!
Tweed Valley Tours
Ten minutes south of Currumbin is the beautiful Tweed River and the scenic Tweed Valley.
Take a day tour to simply explore what the Hinterland has to offer or go fishing, water skiing, cruising and/or jet skiing. Activities for thrill seekers are also available.
Whale Watching
Every year the magnificent Humpback Whales make their annual pilgrimage from Antarctica up the Queensland coast to warmer waters and back again.
Time your visit to coincide with this spectacle and book a whale-watching tour from our reception – everyone (including us!) raves about these tours.  Don't miss out – it's quite a spectacle.
Shopping
Shopping on the Gold Coast is an experience in itself.
Don't miss:
Boutique fashion stores
Robina Town Centre
Pacific Fair
Harbour Town
Australia Fair
International guests can enjoy duty free shopping in Surfers Paradise.
Jupiters Casino & Gold Coast Nightlife
The night life is always buzzing on the Gold Coast with dozens of night clubs and trendy restaurants for the young and the restless.
For those wishing to try their luck at the gaming tables and slot machines, Jupiters Casino is a world class venue, whilst the sophisticated restaurants, bars and clubs of Broadbeach and Surfers Paradise are not to be missed.
Clubs
The Southern Gold Coast and Tweed area is the "Club Capital of the World", boasting extensive wining, dining and playing facilities at big clubs such as:
Twin Towns RSL
Tweed Bowls Club
Seagulls
Currumbin RSL
Coolangatta Tweed Golf Course
and many more…
Golf
For the Golf enthusiasts, book a round of golf at one of the many nearby member or resort courses.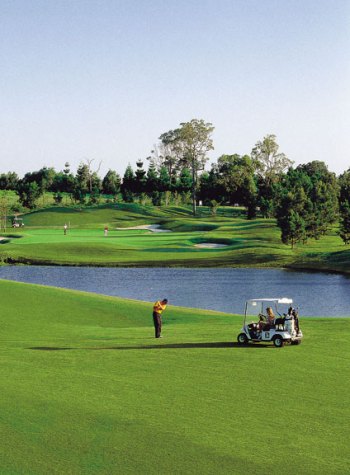 You have the choice of playing a Par 3 course, or taking a buggy around an award winning 36 hole course, playing in a comp, or having a social round, the choice is yours.
There are numerous world class golf courses nearby and we can give you tips on them all.
Water Sports
If you're a water sport fanatic, you're in the right place. Every type imaginable is just a stone's throw away:
surfing
jet skiing
parasailing
scuba diving
kite surfing
fishing
deep sea fishing
estuary fishing.
For accommodation Currumbin Beach, contact Sanctuary Beach resort today!
Call Now On 07 5598 2524 Or Email Us Below
Call now on 07 5598 2524 and enjoy a wonderful holiday here at Currumbin.